Products
Agriculture Net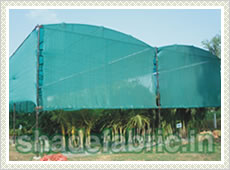 We manufacture and supply a wide range of agriculture nets for agriculture lands, which are being used in different applications across any type of agriculture lands. These nets are made from high grade quality raw materials to give long lasting service. These agriculture shade net seedlings are better grown under shade net for faster growth. These Shade Nets can be customized as per our customer's specifications. These nets are also used to cover nurseries etc.
---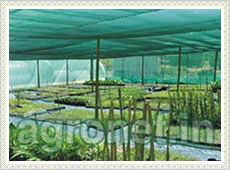 We are one of the leading manufactures and suppliers of Agro Shade Net, which proves to be the best ultra violet rays stabilizer.These shades provide paramount protection to plants kept inside the shade.The shdes also help in preventing plants from bad weather conditions.
---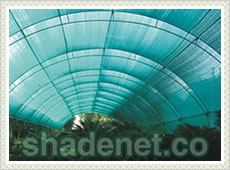 Green Shade Net:
60% density shade Net will block out 60% of light. This shade Net of choice for nurseries, retail garden centers, patio lovers, ball diamond fences and tennis courts. also can be used for your greenhouse or decorative use in yard fencing.
---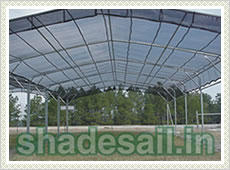 We manufacture a wide variety of fences guards that are widely used in landscape and Garden industry, capable of providing complete safety to gardens.
Application : Horticulture and Floriculture, Garden and Nursery, Green House and Shade House,Tea Garden.
Specification : Shade Factor : 35,50,75 and 90 %.
Colour : Green,Dark Green,White or Customized for bulk volume.
Width : 3.00/4.00/5.00 and 6.00 Meter.
Length : 50.00 Meter(as per requirement).