Products
Shade Sail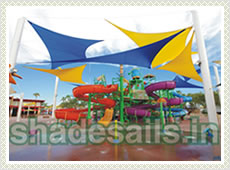 We fabricate shade sails which appear graceful in look for it gives the appearance of a huge sail balanced in air are also moveable, lightweight and look good. They are highly durable and they work as well as a shield. We produce and supply these shade sail and are available in almost all the colors. Shade Sail is used for covering entry passages, outdoor restaurants and parking. They are made in various specifications based on the client at budget prices.
---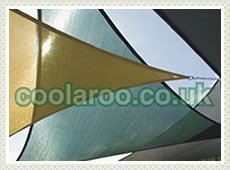 White shade sail reflects the sun's powerful radiation. The interior of a structure will remain cooler than black shade sail in hot weather, as white shade sail reflects the heat. Overall any color shade sail will reduce heat caused by direct sunlight and.
---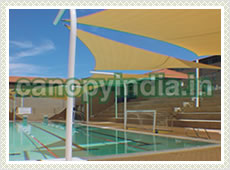 The attractive colors of shade sails are not only attractive with your greenhouse or you backyard, but also help control inside heat build up and be used for decorative use in yard fencing. They are perfect with swimming pools, pergolas, balconies and sports fields. This is the shade sail of choice for nurseries, retail garden centers, patio lovers, ball diamond fences and tennis courts.
---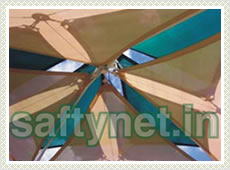 We fabricate and supply these swimming pool covers net which is made from quality raw material using hi-tech machinery, which are highly treasured, amid our esteemed clients for their ideal finish, beautiful glance and long lasting service. Clients can also avail from us covers along with the solid safe, leaf net, covers and multi dome pool covers. Swimming Pool Covers Nets used for keeping the pool safe from dust particles floating in the air. These products are providing for attractive and cost effective protection in high sun-risk area.
---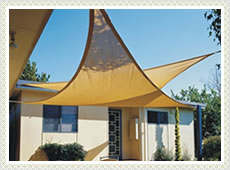 These shade net give seedlings better grown under shade net for faster growth and its features such as high performance and long durability. We manufacture and supply these shade net from premium quality raw material and as per the international quality standards. Shade Net give extra safety from damaging ultra-violet rays, extreme sunlight, heat, cold, hail and winds.
---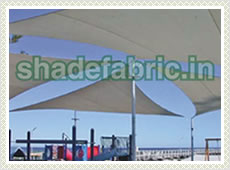 We are wholesale suppliers of shade only. The pictures shown are examples only of the applications our fabric can be used for.shade sail is ideal for small to medium domestic shade sails and shadestructures, and offers the end user maximum Ultra Violet Protection against the strong UV rays of the sun.

Shade Sail is a shade cloth ideal for pool shades, garden shade structures and domestic shade sails. Shade Sail in available in sixteen fashion colours, and comes with a two year warranty against UV break down.

Shade Sail is available in 6.00 metre widths, which helps in reducing unnecessary joins in the fabric, and makes for a better looking shade sail.
Application : Horticulture and Floriculture, Garden and Nursery, Green House and Shade House, Tea Garden.
Specification : Shade Factor : 35,50,75 and 90 %.
Colour : Green,Dark Green,White or Customized for bulk volume.
Width : 3.00/4.00/5.00 and 6.00 Meter.
Length : 50.00 Meter(as per requirement).