Products
Floriculture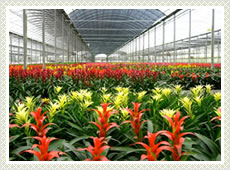 We are manufacturer of 100% virgin shade net . Our shade net is designed to provide protection from the sun to plants, crops and activity areas. The reduction in heat and UV protects sensitive plants, as well as reducing the effects of drying damage from wind. Shade cloth is also used for shade sails, temporary screens for building and construction and a variety of other applications.
---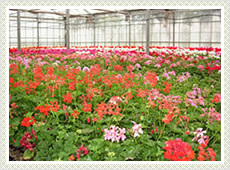 Monofilament shade net provides Protection against UV exposure, heat, wind, rain and hail. Its numerous uses include: plant protection, scaffold cover and site screening, wind break protection and car protection. It is a high quality knitted shadecloth manufactured using only virgin resins and the best UV stabilisers from Ciba Speciality Products that are available. Monofilament shadecloth comes in a range of colours, sizes, shades and U.V. constructions. Its numerous uses include: plant protection, scaffold cover and site screening, wind break protection and car protection.
---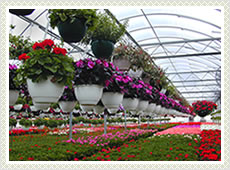 50% density will block out 50% of light. Perfect for use over patios or flowering plants which will be effected by longer natural light exposure due to an increase in light quantity and duration. This white polypropylene fabric absorbs and reflects the white scattered light from the atmosphere. The interior of the structure is cooler than that covered by black shade cloth in hot weather conditions, as white shade cloth reflects the heat.
---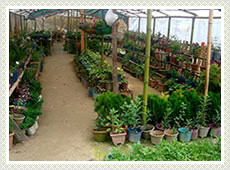 We provide our clients with floriculture Shade Nets that cover agricultural lands and nurseries, and protect them from ultra violet rays and other harsh weather conditions. These shade nets can be used to adjust the light and temperature around the cultivation area to aid healthy growth of the plants.
---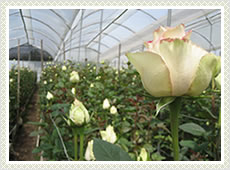 We are a manufacturer of an extensive range of Floriculture Nets. These products are manufactured from Virgin raw material which is obtained from the trusted vendors of the market. This exceptional range of products is widely used for covering agricultural lands. Our manufacturing unit is equipped with all the latest tools and equipment required in the production process.
---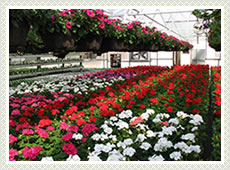 90% density will block out 90% of light. Constructed of high density polypropylene, the tough lock-stitch design of this knitted material resists rips, tears and fraying while reducing wind speed and heat build up in structure.
Application : Horticulture and Floriculture, Garden and Nursery, Green House and Shade House, Tea Garden.
Specification : Shade Factor : 35,50,75 and 90 %.
Colour : Green,Dark Green,White or Customized for bulk volume.
Width : 3.00/4.00/5.00 and 6.00 Meter.
Length : 50.00 Meter(as per requirement).