Products
Tent Flooring Net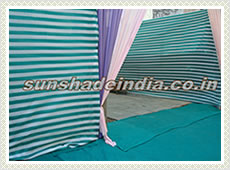 We are prominent manufacturer of Tent Flooring net as per Indian tradition. Usually Tent Flooring Nets which is known as Mandap Decoration Nets also.

We are manufacturing these Tent Flooring Nets in different type of quality. It is made from HDPE material and available in 70%, 80%, 90%.

We are supplying this net to all over the world because its widely used in various applications.