Products
Scaffolding Net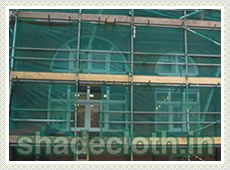 Quick DetailsType : Shade Sails and Enclosure Nets
Place of Origin : Ahmedabad
Brand Name : Satva
Model Number : Mono-filament
Sail Material : HDPE Sail
Finishing : Not Coated
Material : HDPE
Weight : 80g/sqm
Width : 2m
Length : 50m
Roll size : 2*50m
Color : Green
Yarn type : Mono
Feature : High strength

---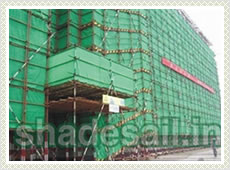 Packaging and Delivery Packaging Detail: Usuall packed in rolls in poly bag with customer's label inside.and Loosley loaded into the container.
---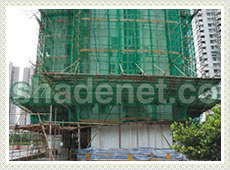 Specifications
scaffolding nets :
1.Material:HDPE.
2.Color:Green/Blue/White/Black
3.Weight:60-270g/m2
4.Width:1m-6m
---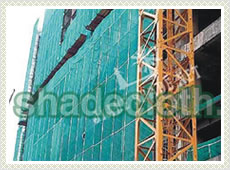 Scaffolding nets
1) Material : HDPE, PE
2) Color : white, green , blue
3) Net weight(g/m2): 50,65,100,180,etc
---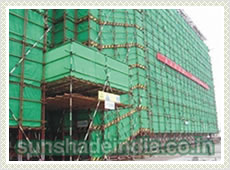 Pro Himanshu Shah: production scaffolding nets material : HDPE,PE Yarn type: Mono-filament Net weight: 60, 75, 80,100, 180, 270 etc Net length(m) :10, 15, 20, 25, 30, 100, 200, etc as per customers' request Net width(m) : 1m - 6m or based on the order package : Rolls in poly bag with label inside Product description : High strength, light, heat insulation and ventilate, transparent, dustproof and anti-noise. It widely applied in various construction sites especially for high-rise buildings by enabling wholly sealed construction. It is effective in protecting people or articles from falling and getting injured. color : white, green, blue, Black any color is acceptable.
Application : Horticulture and Floriculture, Garden and Nursery, Green House and Shade House, Tea Garden.
Specification : Shade Factor : 35,50,75 and 90 %.
Colour : Green,Dark Green,White or Customized for bulk volume.
Width : 3.00/4.00/5.00 and 6.00 Meter.
Length : 50.00 Meter(as per requirement).